Lasithi Plateau
The Ride
It's going to be mostly asphalt, but as expected once we are on location, driving conditions change.
Food
There is a mid-day break for a nice meal, prepared and served the traditional Cretan way.
What is there?
As the name suggests the plateau is located at roughly 1Km altitude and hosts a collection of traditional villages, representing a different way of life.
Preparation
You might want to keep with you a sun lotion, a scarf (for the ride), a hat (if you have one) and a bottle of water. A long sleeve top would be ideal for this tour.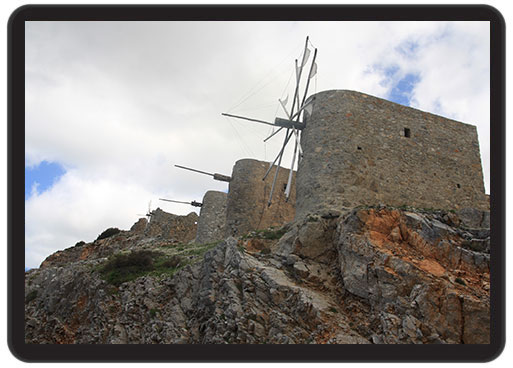 Lasithi Plateau – February Photo Shooting
A few Words
Lasithi Plateau is a full day tour with a lot of road to cover. Once we are on location, there is a lot to visit and you should be carrying at least a sun lotion, a long sleeve top. The plateau is beautiful, with rich history from ancient times to WWII. The locals are nice warm hearted people, friendly but not abusive. Lasithi Plateau is not a tourist trap. You have to look for it to get there. It's not "on" the way, it's completely "out" of the way, but it's worth the time and effort multiple times.
The local food is excellent and the specialties are enough to make you fall in love with the place.
Need More Info?
Stats for Nerds